See Bute your Way – Hire an e-bike from Bike Bute!

Welcome to Bike Bute – Scotland's first island-based community e-bike scheme!
Whether you're a Brandane, or have come for a short visit, our hire bikes are the perfect way to get around our beautiful island – in a fun, affordable, and eco-friendly way.
PLEASE NOTE: Our Port Bannatyne pickup point is closed for Winter maintenance.
Please use our Rothesay Ferry Terminal point for continued bike hire. Thank you!
Head out on a family biking adventure!
If you're looking for a great day out with family, we have a range of e-bikes to suit anyone over the age of 14.
With power-assisted pedals, our e-bikes make light work of the miles – and the hills – regardless of your level of fitness – which means everyone can keep up with the fittest family member!
We also offer a companion bike for wheelchair users, child trailers and strollers for little ones, as well as dog trolleys – so pups can come too!
So many places to explore…
Wherever you go on the island, there is something to see: look out for our resident colony of seals at Scalpsie Bay, take a stroll through magical Moss Wood, or cycle to Ettrick Bay, with the best sandcastle-building sand, playpark – and a tearoom with cakes worth cycling to!
You'll also find many hidden gems accessible by bike, to create the perfect cycling trip!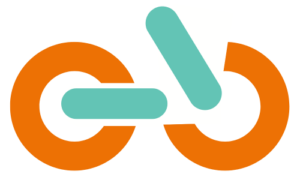 Isle of Bute: a cycling paradise for sport and leisure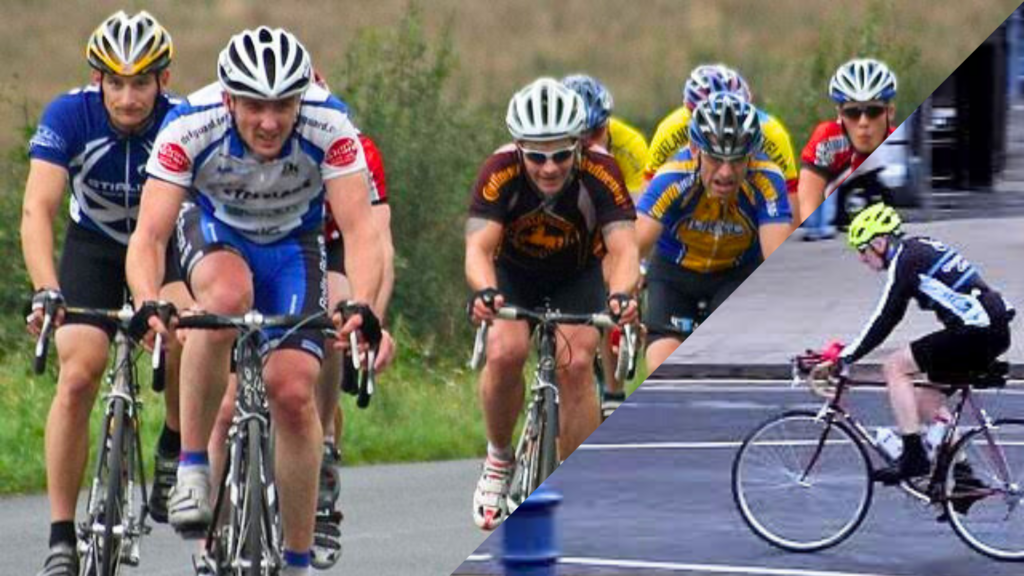 Our Raleigh MOTUS Grand Tour e-bikes will take you around the Island (23 miles) in a few hours at a leisurely pace, but there are many more routes to explore, depending on your cycling party.
Cycle out to Kingarth to explore the ancient ruins of St Blane's chapel… or head to Rhubodach for a woodland walk to a World War II bunker; experience the breath-taking view from the top of Canada Hill before winding down the Serpentine, and back into town – in time for a hearty lunch at one of Bute's many great eateries!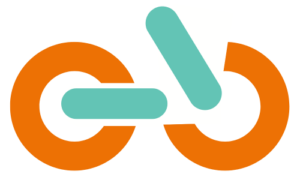 Top-of-the-range e-bikes at Bike Bute

We have 3 sizes of e-bike available to book, for heights of 5ft and upward. Each bike comes with:
A 7-speed derailleur gear system
Built-in wheel lock for security
Kickstand & full mudguards
Integrated lights at the front/rear
Please note: minimum age for bike hire is 14yrs. Height restrictions may apply.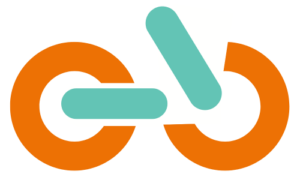 Easy Online Booking, Pick-up and Drop-off
Our booking process is so simple! Choose from our two locations below, then select and book your hire and pick-up/drop-off times. Done!
Our Rothesay pick-up point is at the main ferry, so you can disembark and cycle straight to your destination if you wish.
The Port Bannatyne pick-up point is directly at the Port Bannatyne Marina to allow easy access for those staying in the area, or arriving by boat or yacht.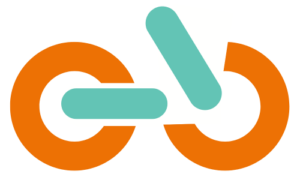 Getting Here …
Getting to Bute couldn't be easier! There are excellent train and bus connections to Wemyss Bay Terminal, where a short 40 minute ferry will take you into the town of Rothesay.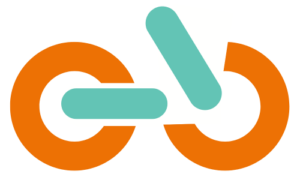 Plan your Adventure…
Find walking and cycling routes on Bute, and further information from the links below…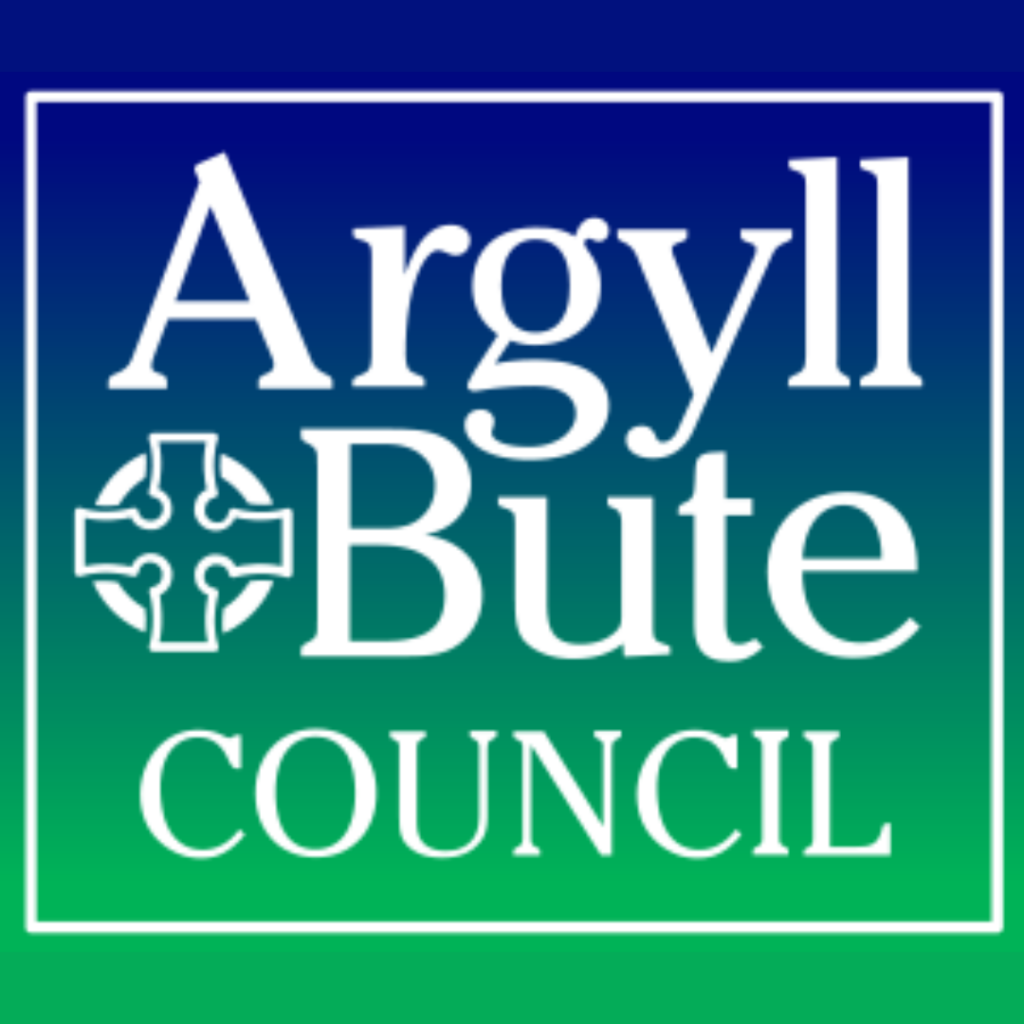 Argyll and Bute Council Walking & Cycling Map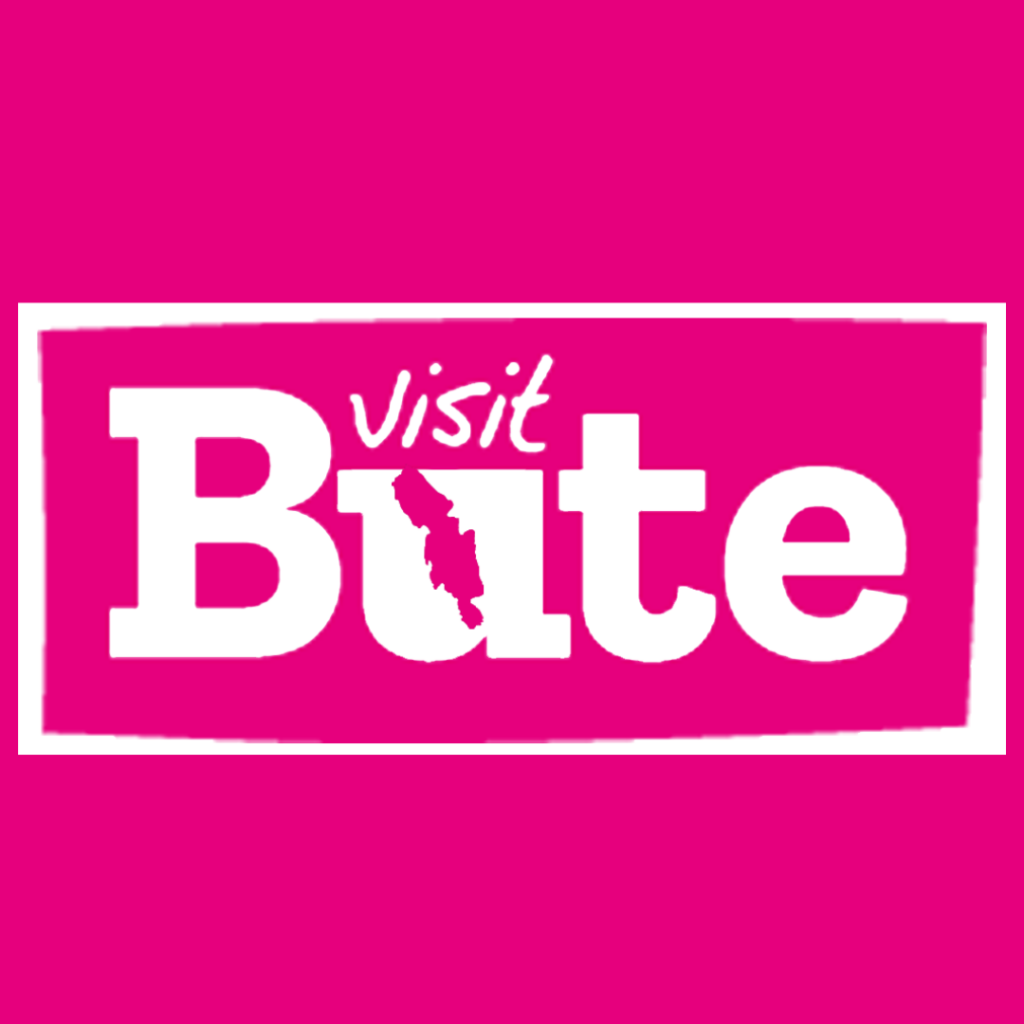 Visit Bute – getting here: bus, trains and Marinas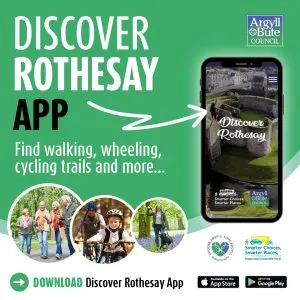 Discover Rothesay App – App Store or Google Play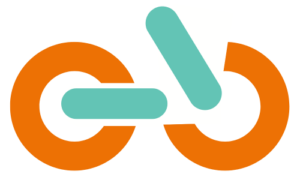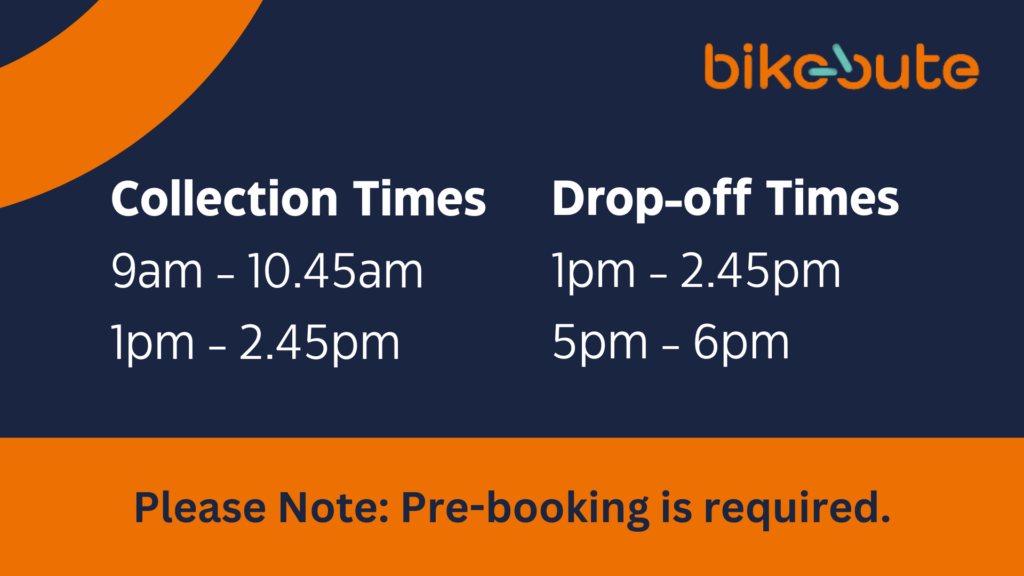 At both locations, our staff will be waiting at your pick-up time to help you, ensuring you feel confident before setting off on your cycling adventure.
Our e-bike hire prices
Book 1/2 day (up to 4 hours) or full day (up to 8 hours)
£50 returnable deposit
£30 for 1/2 day
£40 for full day
Please read our terms & conditions prior to booking. Thank you.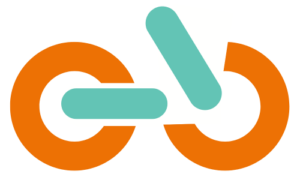 Need something else…?
We have a range of cycling accessories for hire, including helmets and panniers, trailers and trolleys – all you need for a great day out on Bute!
Wheelchair Bikes
Our VeloPlus Companion Bike is a wheelchair transporter that offers the sensation of cycling from the comfort of your wheelchair, whilst propelled by your riding companion.
As an e-bike, the VeloPlus is incredibly easy to use and ride. Get in touch to find out more.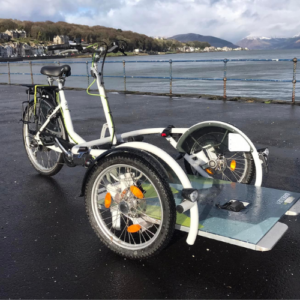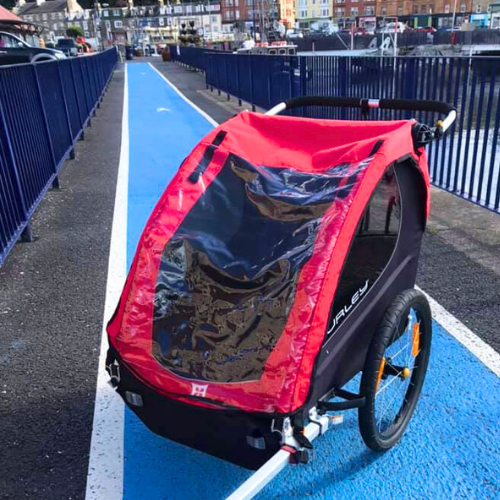 Children's Trolley/Stroller
Little ones can enjoy the ride inside one of our safe and sturdy children's trolleys or strollers.
Both have two comfortable seats with belts, and a rain cover which can be folded up for an open-top experience. Capacity up to 45 kg.
Dog Trolleys
We are dog lovers, too! Our dog trolleys are suitable for any fluffy companion, and allow the whole family to enjoy a bike ride around the island together.
We'll also help you get set up to ensure a safe and happy pup!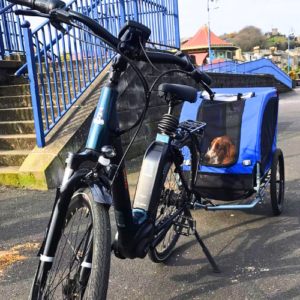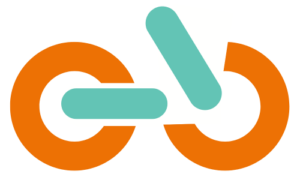 Helping our Community – and our Planet!
As a registered charity, we are dedicated to connecting communities, and striving for a better, greener world to live in. This is at the heart of what we do at Bike Bute – and when you hire a bike, YOU are making a difference too!
Have questions? Get in touch or visit our FAQ page.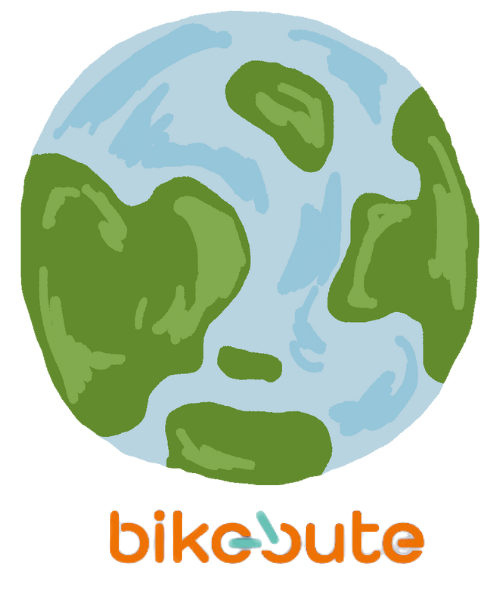 Pre-book your Bike Bute e-bike today!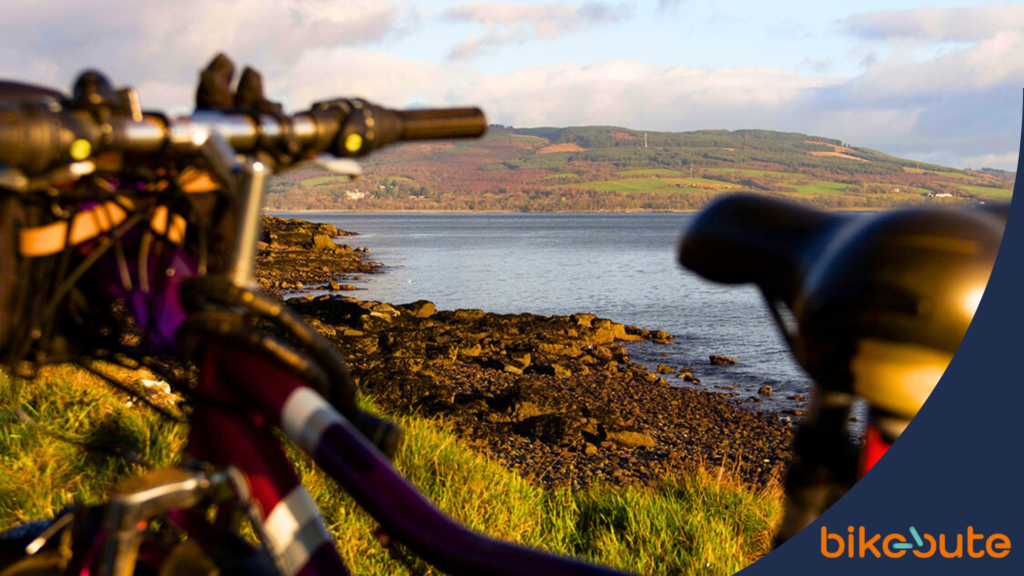 What our Users Say …
"Had a great day riding around the Island last Friday. Weather was perfect, the route was ideal for both experienced and beginner cyclists. The bikes were easy to handle and made the hills super easy. Lucien took the time to brief us on how to get the best out of the bikes and recommended the route. If you're looking for the best way to take in the sights of Bute then get on your bike, you won't be disappointed!" – Jeff Culkin
Find Us…
Follow Us…
Like and Follow us to stay up-to-date with Bike Bute news and events!